BLS Choking Adult or Child Algorithm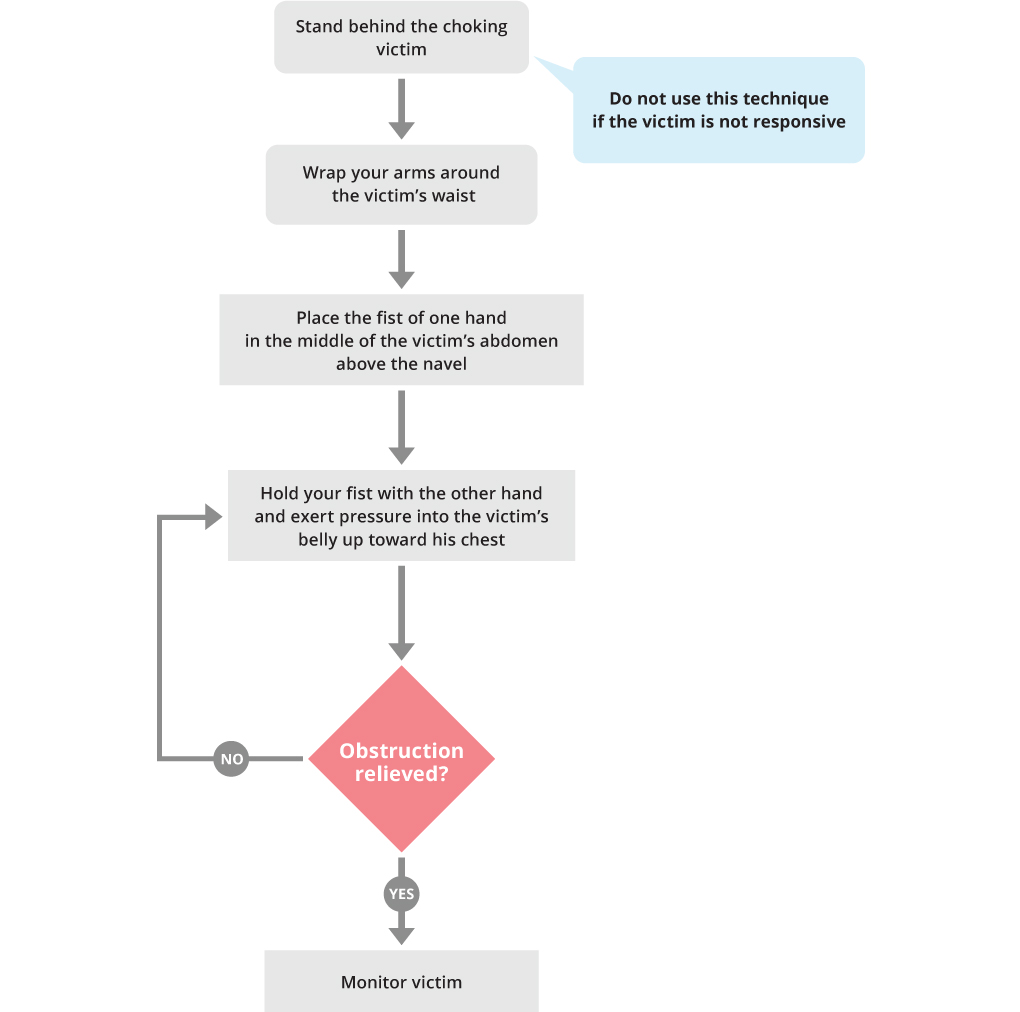 In all choking victims older than the age of one (children and adults) who are conscious, the principal way to assist is by performing the Heimlich maneuver. Start by standing behind the adult victim or, if the victim is a small child, you can either kneel behind the child or prepare to pick them up from behind. Once behind the victim, wrap your arms around the victim's midsection, just below the bottom of the rib cage. Place your fist of one hand in the middle of the victim's abdomen between the navel (belly button) and the rib cage. Hold that fist with your other hand and grip tightly.
Your goal is to rapidly raise the pressure inside of the lungs in an attempt to expel the blockage in the trachea. In order to do this, you will need to make powerful upward clenches or thrusts on the diaphragm muscle located under the rib cage. You may need to provide a number of thrusts to clear the blockage. Often, people who first perform the Heimlich maneuver do so timidly, because they do not want to hurt the choking victim's chest or abdomen. Remember, the victim only has a few minutes of oxygen if the obstruction is fully blocking their trachea. If you do not expel the object, the victim could die. Therefore, it is best to err on the side of aggressive squeezes or thrusts in order to clear the blockage as quickly as possible.