BLS Rescue Breathing Adult or Child Algorithm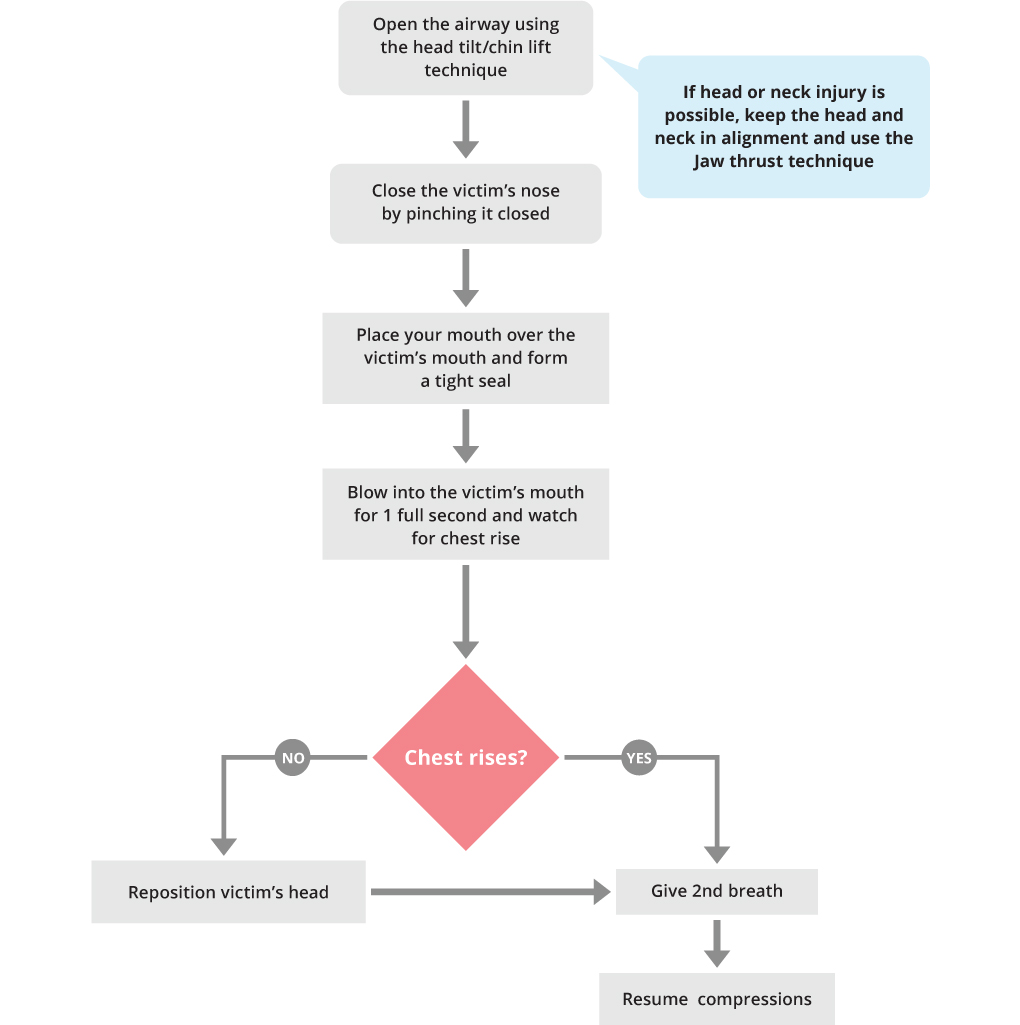 The first step in performing mouth-to-mouth on an older child or adult is to determine if the victim may have had a neck injury. If so, it is important to keep the head immobile. If there may have been a neck injury, simply pull the jaw forward (jaw thrust maneuver). If there was no injury to the neck, you can tilt the head back and lift the chin to create a straight, unobstructed airway.
The next step is to make sure that you form a good seal around the patient's mouth. The most important part of this process is to pinch the patient's nose shut. Otherwise, any air you provide will come out the victim's nose rather than go into their lungs. Next, form a tight seal around the patient's mouth with your own mouth. If you have a mask for CPR purposes, the seal on the victim's mouth should be just as tight as if you were using your mouth.
Blow into the victim's mouth for one full second. You should see the victim's chest rise. If the chest does not rise, reposition the victim's head or jaw and deliver a second breath. If the chest does not rise a second time, return to chest compressions immediately. In other words, do not spend time giving multiple breaths– give only two breaths whether they are successful or not.
It is important not to give rescue breaths too rapidly or too forcefully. A slow steady exhalation makes it more likely for the breath to go into the patient's lungs rather than into the stomach. Also remember that the smaller the victim is, the smaller that their lung capacity is as well. You may not need to deliver the entire contents of your lungs into a small victim's lungs.